ChaseBridge is a leading headhunting consultancy that specialises in the most critical, strategic and difficult to fill positions. We advise exclusively within the legal sector.
Previously part of the MRI Worldwide Network, ChaseBridge has been the partner of choice for many of our clients for over fifteen years both within private practice and in-house. We are proud of our 95% success rate on search assignments. ChaseBridge provides tailored services in situations when access to the best talent can not be sourced through conventional recruitment methods. Our clients turn to us when a proactive, results driven service is needed.
We offer a broad range of state-of-the-art services and resources to enable law firms, companies, financial institutions as well as leading individuals to successfully achieve their unique goals.
In private practice, ChaseBridge has expertise in partner level opportunities, head of department appointments, partner designate positions as well as team moves and mergers. On the in-house side, we have been involved with legal director and general counsel roles in companies and investment banks. We differ from other legal search firms in that we apply our tried and tested headhunting methodology equally to both senior and associate level recruitment.
Our clients include some of the world's largest international firms as well as niche organisations who are leaders in their own right. Specialising in high demand / limited supply areas, we have advised hundreds of lawyers to make the right decision.
Consultancy services for individuals are an integral part of our business and tantamount to the work instructed to us by employers. We counsel partners and associates who are not actively on the market and who are not applying to job advertisements. These clients are often in scenarios where the utmost professional and discreet services are required. ChaseBridge offers insightful and bespoke advice to key individuals at critical stages of their careers.
Business is becoming increasingly multi-jurisdictional and our range of services extends to helping our clients with their overseas development – we have been proactive in completing searches throughout Europe, Asia and increasingly, the Middle East.
Each member of the ChaseBridge team undergoes intensive training to become an expert headhunter. We interact daily with specialist lawyers and as a consequence, have a deep understanding of the legal world. Our network of contacts in the legal sector is therefore unsurpassed.
our values
We are flexible responsive and offer a bespoke service. Our commercial approach adds value to your needs with a commitment to excellence that makes us the partner of choice. Beyond legal headhunting our integrity and knowledge means we are counsel to our clients. Our strength comes from the quality of people we work with and the long standing relationships we have developed. When it comes to results few can match our pedigree.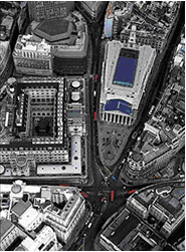 the iron bridge
The inspiration behind our logo is the Iron Bridge, built in 1779 by local ironmaster Abraham Darby III across the River Severn, Telford. It was designed by architects Thomas Farnolls Pritchard and was the first bridge in the world to be constructed of iron. Today the bridge still remains one of the world's most powerful icons of the Industrial Revolution symbolising innovation with a simple yet efficient design built to last.